It came to a time, modern-day women with western knowledge neatly caught in their faculties, avoided the use of beads. But currently, girls from all walks of lifestyles have embraced fully again the lifestyle and symbolism of waist beads which was once surpassed on from our ancestors.

Waist beads portray a number of meanings, not solely pertaining to the Ghanaian set-up however in Africa as a whole. The most considerable thing is to form or mold the body into the desired preference. Secondly, it sexually stimulates the male. In fact, a lot of guys are turned on immediately at the sight of a well-rounded and protruding butt adorned with beads. It entices them and makes them sense irresistible. For this reason, many younger women intentionally make their waist beads extra visible. Pants are lowered and the flesh is exposed, all in a bid to seize the interest of the target.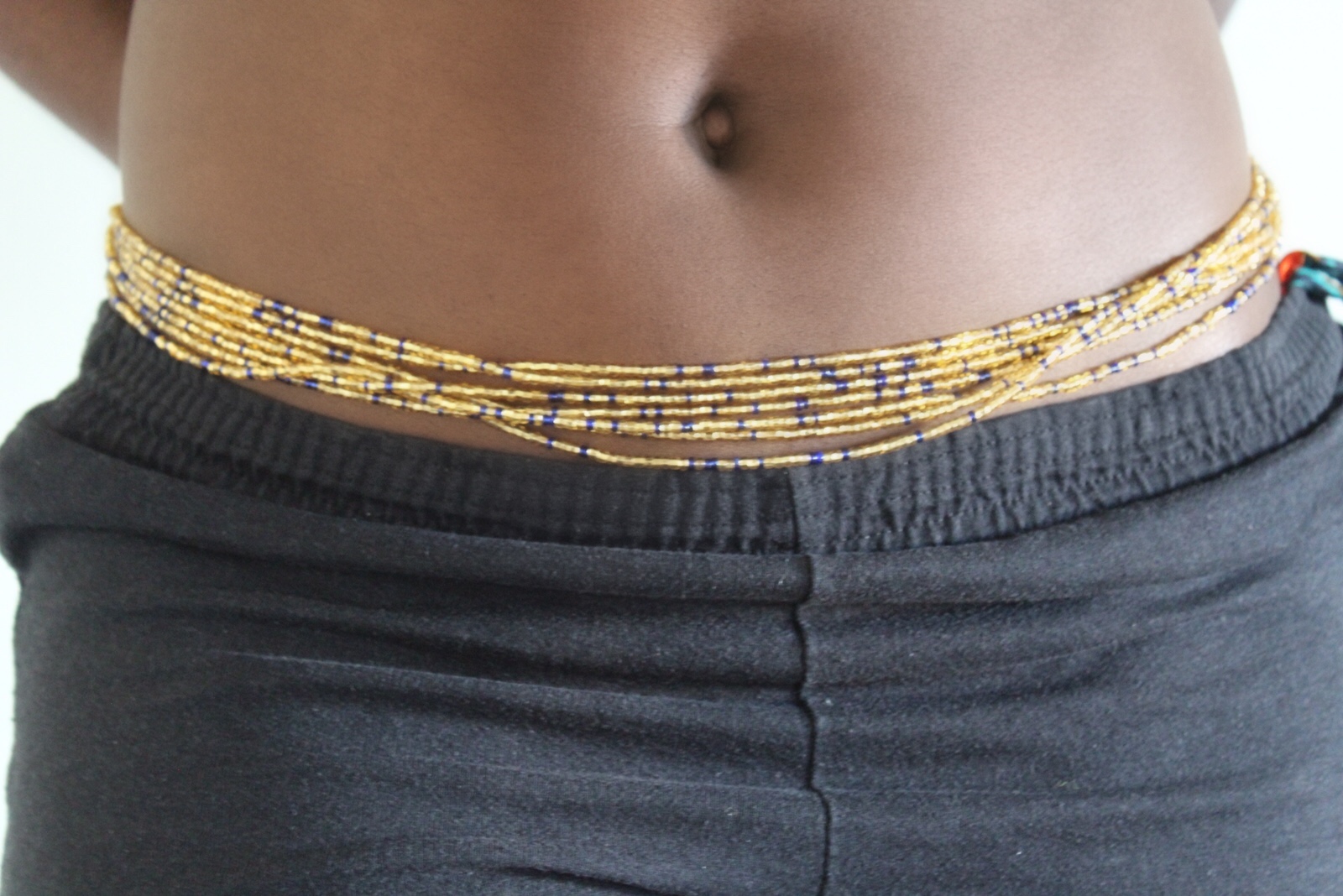 In some areas of Africa, waist beads take on healing qualities. This is done when small stones probably semi-precious stones are attached to it. Together with the stones, they conjure some kind mysticism which helps remedy or heals the wearer in positive situations. And in West Africa female wear waist beads with bells on them and when they walked it make a jingling noise. Amongst the Akans specially Ashantis, waist beads are used as an indicator against obesity.

Other women recognize beads as a booster of their confidence and enhance their beauty, balance as well as defining their feminity. Some women think that the wearing of beads makes lazy men sexual heroes. They believe that, as they put on beads it promotes foreplay, the higher your libido. As men play and run their fingers, stroking it lovingly, both partners build the momentum for sex.

To my lovely ladies reading this article there, I am Nana Kwame advising our ladies out there not to follow western culture too much to the extent of doing away with waist beads.