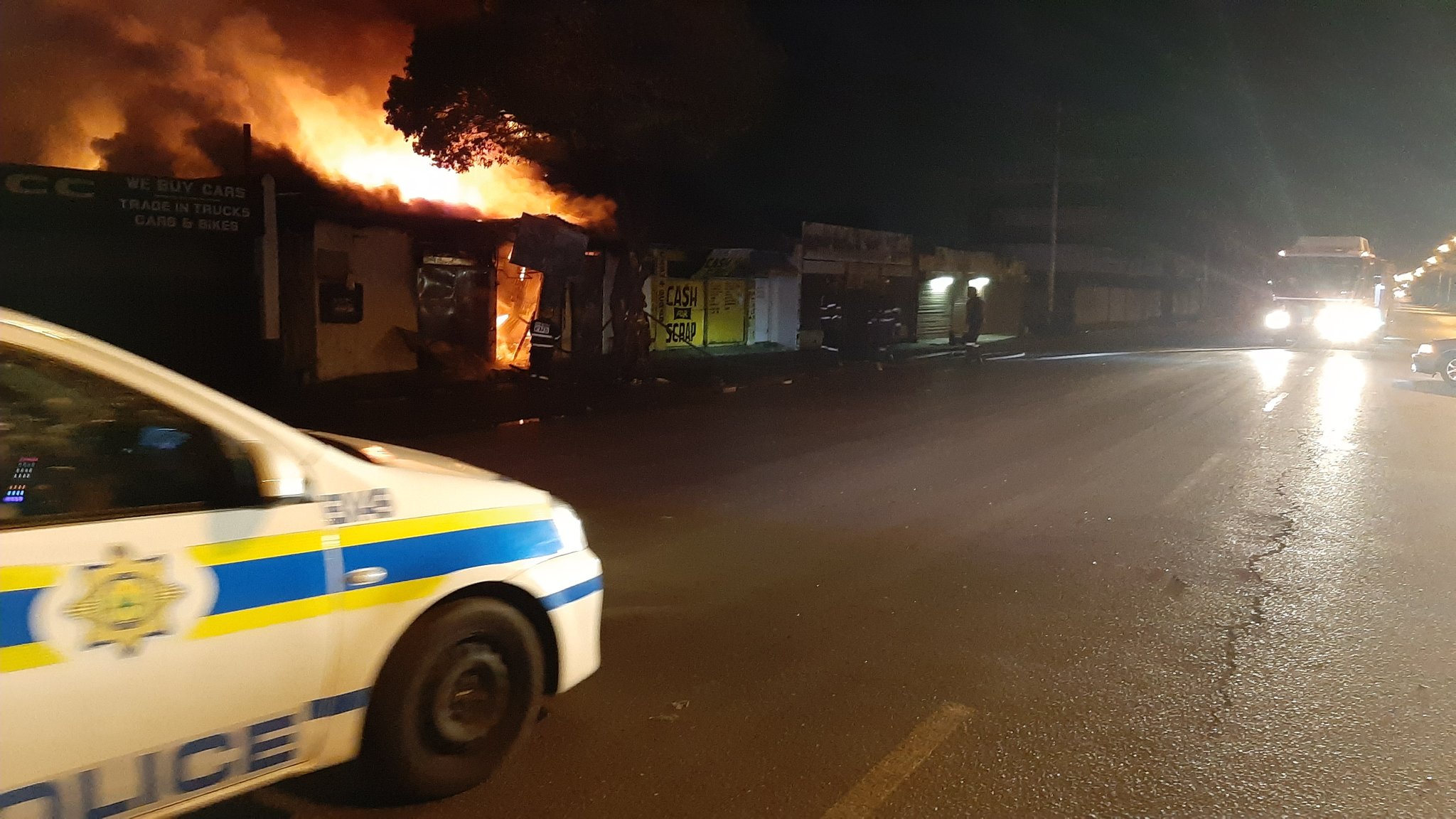 As well as local businesses being looted, a mosque has also been targeted by a petrol-bomb in Johannesburg, as xenophobic violence returned on Sunday.
Violence linked to xenophobic tensions has engulfed parts of Johannesburg for the second weekend in a row, as hundreds of protesters ran riot across the city on Sunday. Two stabbings have been reported, and the damage to stores and public institutions has proved to be devastating in the light of day.
Xenophobic attacks in Johannesburg
The troubles began in Jeppestown, during a speech made by outgoing IFP President Mangosuthu Buthelezi. In trying to bring peace to the area, a splinter group rebelled and ran amok in the CBD. Protests eventually spilled over into Malvern, where shops – many owned by foreigners – were burned to the ground.
Mosque targeted in Johannesburg
Sadly, the thugs orchestrating this wave of violence didn't spare religious venues, either. The Masjid Himayatul Islam Mosque on Nugget Street was petrol-bombed late in the evening. Thankfully, law enforcement arrived on the scene rapidly to extinguish the fire. Two suspects were arrested during this incident:
Two people dead in Gauteng
This fresh round of xenophobic protesting has apparently been a deadly one: EWN are reporting that two people died on Sunday, with the second victim succumbing to gunshot wounds sustained during the nighttime violence. David Tembe, the chief of police in Johannesburg, has been monitoring the situation:
Meanwhile, the ANC have issued an official statement on the matter. They have expressed their sympathies with frustrated communities, but rejected the violence that has gripped Johannesburg in September. The party are pleading with citizens to restore their faith in SAPS, and urge the public to 'let the police do their jobs':
"Our law-abiding citizens are understandably sick of those who are breaking the moral fabric of our society by turning our kids into drug dealers and prostitutes. We urge all South Africans to let the police do their work and refrain from taking the law into their own hands. We reject insinuations that our police force is 'xenophobic' when it comes down hard against [certain] crimes."