A Turkish League footballer is currently under heavy criticism after he attacked another player with a sharp object during a match.
According to Turkish media, the attacker, Mansur Calar, who plays for Amed SK, had gone to the pitch with the sharp object and succeeded in harming two opponent players during the match which was played at the Diyarbakir Stadium.
A clip that is currently being circulated on social media, reveals the moment in which Mansur launched his hand at one of the players, Ferhat Yazgan, even before kick off. He later reached for Ferhat's throat with the same intent during the game. At the end of the match, Ferhat shared the pictures of the cuts on his social media page and wrote, "These football players who put (sic) the field, TFF, I hope you'll see them."
The other injured teammate, Haci Dorgu later shared pictures of the cut he got on his cheek as well. See other pictures of the incident and watch the clip below.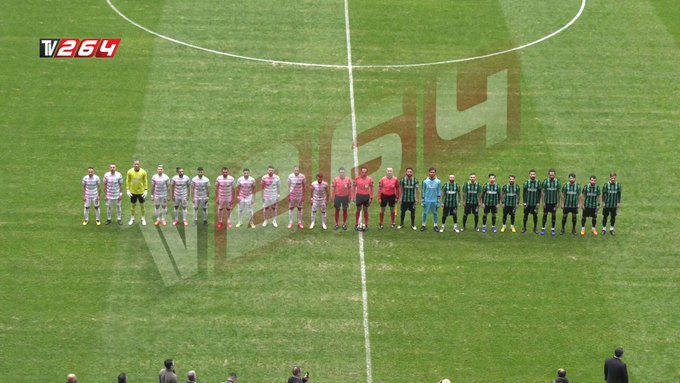 Jilet olayını ispatını isteyen arkadaşlar dikkatlice izleyebilirler. Şimdi Mansur Çalar denilen bu adamın lisansını iptal edecek misiniz ? Amed Sportif denilen takımın nasıl bir takım olduğunu görmek için başka ispat istiyor musunuz ?11.5K4:52 PM – Mar 3, 20195,899 people are talking about this